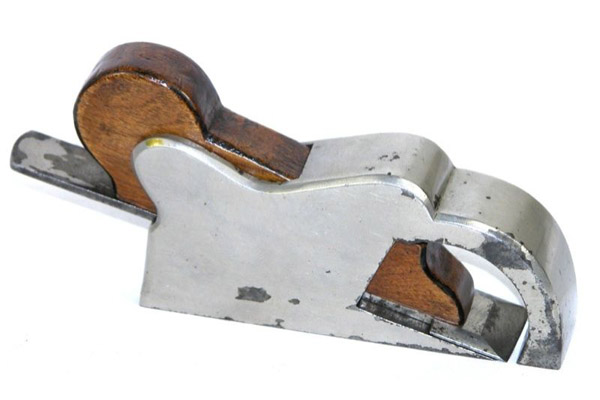 Williams & Ham Bullnose Rabbet Plane

Filed under: Bullnose Rabbet Planes, Williams & Ham
Tagged: Bullnose Plane, Cast Iron, Walnut Infill, Williams & Ham

Description

A rare nickel plated iron bullnose rabbet plane by another New York maker, Williams & Ham of Troy. Like the planes made by Popping, Erlandsen, Brandt and Thorested, Williams & Ham would have sold their planes at Hammacher Schlemmer & Co and other upmarket New York retailers.

Very little is known of this maker unfortunately. A photograph of a Williams & Ham bullnose plane like this one does appear on page 196 of Roger K. Smith's wonderful book "Patented Transitional & Metallic Planes In America, Vol. II" but nothing else is mentioned of the maker. I cannot even tell you what the dates of manufacture for this maker were, but I would say that it appears to me that it would be in the early 20th century -- possibly the 1920's. I will endeavour to look through my archives and see if I can dig up any more information (if anyone out there knows anything then please drop me an note via my contact page.)
I can tell you that the cutting iron is set at a lower bed angle than you'll find on most other bullnose infill planes -- around 5 degrees lower in fact. It is stamped with the "Williams & Ham. Troy. N.Y." mark. The walnut wedge is in excellent condition, as can be seen in the photographs.
The plane measures approximately 3-5/8" in length and 7/8" wide.
A great little plane from a rare New York maker.
More Images